Warhammer 40k: Dawn of War II
Info:
Developed by award winning Relic Entertainment, Dawn of War II ushers in a new chapter in the acclaimed Real-Time Strategy series – taking players to the brutal frontlines of war to lead an elite strike force on a mission to save the galaxy.

It is the 41st Millennium in Sub-Sector Aurelia – a cluster of worlds on the edge of the Galaxy – and a battle of epic proportions is about to begin. Ancient races will clash across the planets that dot this section of space, battling for the greatest of stakes – not only the claim to the land and its bounty – but the fate of each race.

With a focus on fast-action RTS gameplay, Dawn of War II brings to life the science fiction universe of Warhammer 40,000 like never before. Experience the intimate brutality of battle as you play through the epic campaign. Clash with enemies on battlefields ablaze with visceral hand-to-hand and ranged combat. Lead and develop your squads into the most battle hardened elite strike force in the Galaxy.
Instructions for Dawn of War 2

Just to clarify both files DO NOT contain any Virus's trojans etc they are false pick ups via your antivirus, noticed that with a few games and applications i've used.

Also to claify with these games you CANNOT play online only 2 game modes Single Player Campaign and Skirmish with AI.

DoW2

Recommend turning both your net + antivirus off while installing this (my antivirus shut the 'install' file down completely not allowing me to access it = restarting my computer)

1~ Extract ISO
2~ Mount using DAEMON Tools Lite or any other mounting software
3~ Create a folder where you want Dow 2 to be installed (mine was E:/Program Files/Dawn of War 2)
3~ Open Disk Drive > ViTALiTY > double click 'install.exe' (run as adminsistrator if needed)
4~ Find your created folder then press ok the game should be extracting give it 4-5 minutes depending how quick your system is. Final extract = 3.66 GB
5~ Now go to folder you created > Install > double click 'DXSETUP.exe' wait till it has updated your Direct X
6~ Now go to folder you created > Install > double click 'gfwlivesetup' wait till it has installed your Windows Game Live
7~ Open Disk Drive > ViTALity > Copy ALL BUT install.exe > Paste in the folder you created (yes copy and replace any files that it asks)
8~ Now you can access the game Right click xlive_start from the folder you created > send to Desktop (Create Shortcut) > Rename file on the desktop to Dow2 then double click
9~ You must create an offline account on Windows Game Live to play this game > so go to Create a new profile > Create a profile Offline > Enter your nickname etc
10~ Enjoy playing Dow2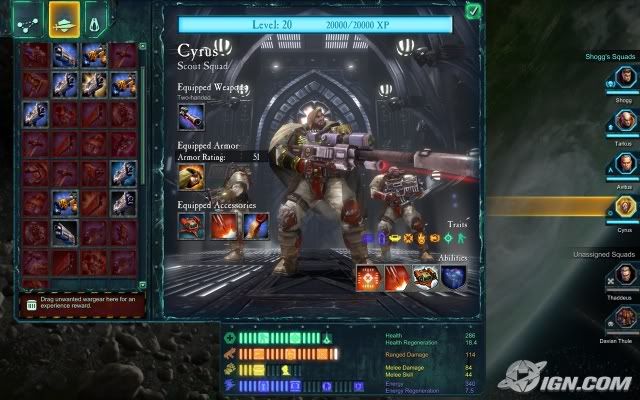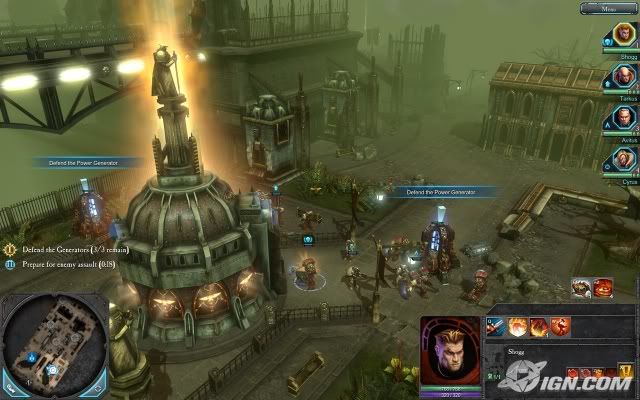 Full ISO: ( ~ 6.8GB )
7 X 1GB Links
Download after registering as a free user to get fast speed.

http://www.fileserve.com/file/akctgqb

http://www.fileserve.com/file/K5r64FN


http://www.fileserve.com/file/Xm3JA2G


http://www.fileserve.com/file/Sacq6uD


http://www.fileserve.com/file/pZpvrNc


http://www.fileserve.com/file/FSwRpCg


http://www.fileserve.com/file/gT6ZmQq
Full Rip: ( ~ 4.2GB )
OR
Megaupload Links
http://www.megaupload.com/?d=1DGKVJ5X

http://www.megaupload.com/?d=AQ7TTZX7


http://www.megaupload.com/?d=UMU5LI6W


http://www.megaupload.com/?d=DD245BU5


http://www.megaupload.com/?d=ALJK7NK9


http://www.megaupload.com/?d=G44QPD6W


http://www.megaupload.com/?d=RHSL5OZT
Can't download or slow speed ? fix it by installing this Torrent Client - Download
Related Releases: