Final Fantasy VII Ultima Edition
Download Size: 1.01 GB                              Cracked /  Ultima edition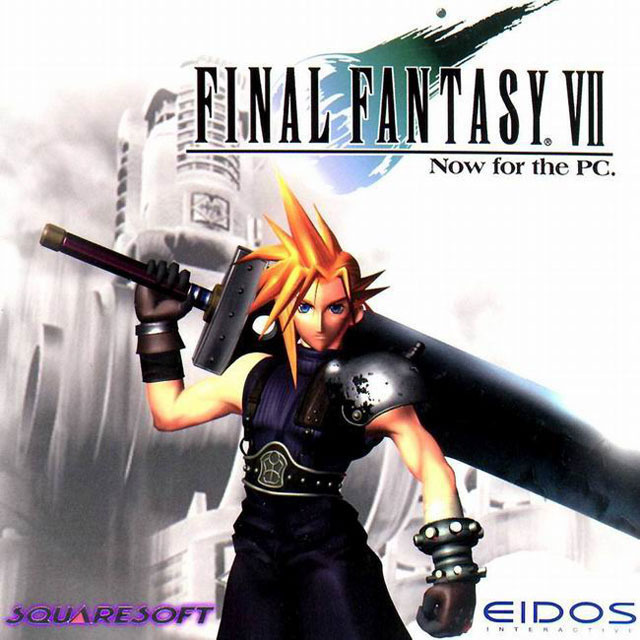 Final Fantasy VII Ultima Edition Cracked [Full ISO/RPG/2012]
The PC translation of Final Fantasy VII is fundamentally the same game as the PlayStation version, which makes for both its greatest strengths and its most frustrating weaknesses.

The RPG classic FINAL FANTASY VII returns to PC, now with brand new online features!
Achievements Whether youre a seasoned FINAL FANTASY VII veteran or exploring this RPG classic for the very first time, show off your in-game accomplishments and put your gaming skills to the test with 36 brand new achievements to unlock. Share your profile with friends online to find out who is the ultimate FINAL FANTASY fan.\'
Cloud Saves If youre away from home or simply using a different computer to play, enjoy FINAL FANTASY VII wherever you are. With cloud save support in FINAL FANTASY VII you can continue your game progress right where you left off (Requires Internet Connection. Saves can only be transferred between a maximum of 3 computers at any one time).
Character Booster Find yourself stuck on a difficult section or lacking the funds to buy that vital Phoenix Down? With the Character Booster you can increase your HP, MP and Gil levels to their maximum, all with the simple click of a button, leaving you to enjoy your adventure.
Optimized for PC FINAL FANTASY VII has been updated to support the latest hardware and Windows Operating Systems.


OS: Microsoft Windows XP/Vista/Seven/Eight (32/64bits)
Processor: 2GHz
Memory: 1GB
Graphics: DirectX 9.0c-compatible graphic card
Hard Drive: 2.16GB
DirectX: DirectX 9.0C
Controller Support: Gamepad / Joystick
If you have problem in running game, try these :
1st solution:
download FF7_chocobo_patch.exe
2nd solution:
RUN the game on COMPATIBILITY MODE WINDOWS XP SP1!!
3rd solution:
RUN the game on compatibility mode WINDOWS 98 (Works most of the time)
4th and last solution:
set the quality down. go to final fantasy's own settings (config application) and change the display resolution 640 * 480 (quarter screen) should do it. then got to properties in the game icon on THE DESKTOP!!.in compatibility mark run with 640 * 480 screen resolution, disable visual themes and desktop composition
1 of those 4 should work….
Black Screen Fix:
Okay, now for those with the same black screen issue as me, or jumping straight to the new game screen, or keyboard issues:
1. Uninstall any codecs such as xvid and such. K-Lite Codec, etc.
2. Install game under path: C:\Program Files\Square Soft, Inc\Final Fantasy VII
3. After installation, it will prompt you to install their codec required to run the game, agree to it and run the configuration. Leave the settings default. (640×480 fullscreen)
4. Download the laptop keyboard patch, it will enable you to use arrow keys to move, and you can change the settings in-game. Search google for "Final Fantasy VII keyboard patch"
5: Enjoy! Videos should run, no black screen! First thing to come up should be the Eidos video, if it isn't, and you jump straight to the new game screen, you might have missed some codecs or screwed up. Look over the steps above!
You don't need any extra modification, no extra files other than mentioned above, no CD or mounting using Daemon and the like, no registry editing, nothing! I repeat, nothing! Most issues with anything such as this are usually user error, or the result of needing a bit of tweaking to get it to work. Hope this helps!
Download Links
Total Size:

1.01 GB

Can't download or slow speed ? fix it by installing this Torrent Client - Download
Related Releases: