Star Wars: Knights of the Old Republic Collection
Download Size: 5.66 GB                 Collection / FiGHTCLUB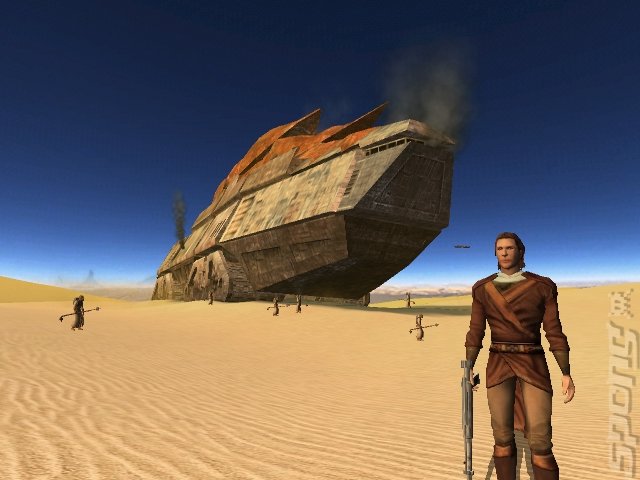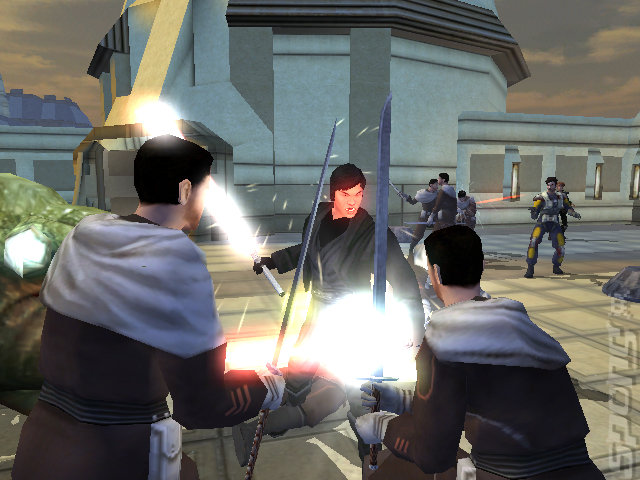 Star.Wars.Knights.Of.The.Old.Republic.Collection-FiGHTCLUB
Genre: 3D Third-person Compilation Adventure Role Playing
Developer: Bioware Soft. Co.
Publishers: LucasArts (GB)
Released: 7 Sept 2012 (GB)
Ratings: PEGI 12+
Star Wars: Knights of the Old Republic Collection brings together two of the most celebrated RPGs of all time, KOTOR and it\'s sequel, KOTOR II: The Sith Lords.KOTOR is set long before the Galactic Civil War, and tells of the beginning of an epic drama in the Golden Age of the Republic, more than 4,000 years before the events of the first Star Wars film. With the Galaxy reeling from a recent conflict with the Dark Lords, the ongoing battle between Jedi and Sith rages on.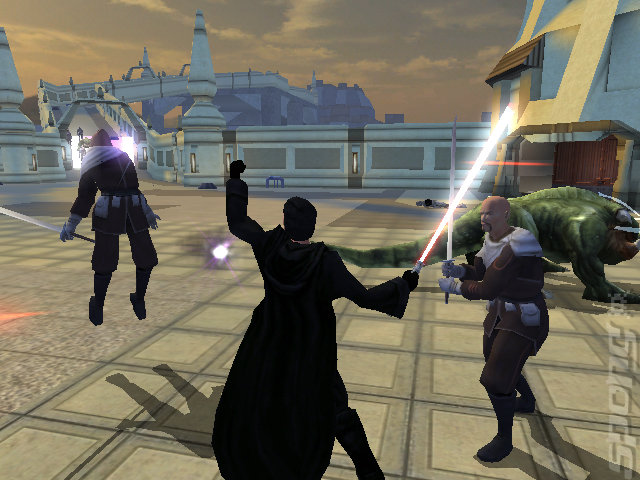 A brand new Star Wars role-playing experience with unique characters, creatures, vehicles and planets.
Learn to use the Force with over 40 different powers and build your own lightsaber.
Adventure through some of the most popular Star Wars locations, including Tatooine and the Wookiee homeworld Kashyyyk.
Choose your party from nine customisable characters, including Twi'leks, droids and Wookiees.
Travel to eight enormous worlds in your own starship, the Ebon Hawk.

OS: Windows XP and Windows Vista
Processor: Intel Pentium 3 1Ghz or AMD Athlon 1GHz
Memory: 256 RAM
Graphics: 32 MB with Hardware T&L
DirectX: Directx 9.0b or better
Hard Drive: 3.5 GB
Sound: Directx 9.0b compatible

1. Go to the game folder that you prefer (they are independent)
2 Unpack the .rar files.
3. Burn or mount the .iso file.
4. Install the game.
5. Copy the cracked files from the FiGHTCLUB folder into your
game installation folder overwriting existing files.
6. Unmount the .iso image if you mounted it using a Virtual Device.
7. Enjoy – and if you like it: BUY IT
Download Links
Can't download or slow speed ? fix it by installing this Torrent Client - Download
Related Releases: